Take aim for the prize and knock the cans down!
This stall was built by Watford showman Noah Shaw, who based it on the African Jungle Shooter stall built by his father before the war. We bought it from Noah in 1993 in fairly rough order, and gave it a top-to-toe restoration. 
Who can play, and what does it cost?
The Tin Can Alley is suitable for any age and costs 5 tokens.
At selected locations you can join Joby Carter for a short guided tour about the history of our rides and fairground art through the decades. Book tickets here.
Check out our learning section for fun activities to do with the kids before and after your visit.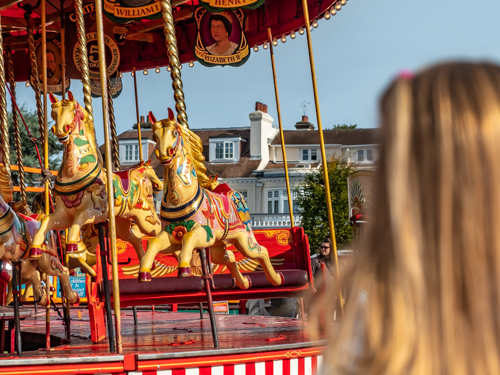 Excited to try out our vintage steam fair rides and attractions? Find out when Carters Steam fair is next visiting a location near you.