Vehicle Stats
Fleet: NO. 15
Name: PERSEVERANCE
Reg: TGJ 315
Year: 1954
A brief history of the Vehicle
No.15 was built in 1954. It was Seth Carter's first Scammell, bought from Bobby Rawlins.
A generator was fitted on the back, which was also from Bobby Rawlins, and a new body was made. The generator is a 5LW Gardner with a 110v Lister Dynamo. The tractor is fitted with a 6LW Gardner engine and generally tows box trucks and wagons. No.15 is currently off the road.
During the Winter season the Carter team use their specialist skills to restore their rides and attractions back to their former glory. If you'd like support with a restoration project of your own, please get in touch.
Fairground owner Joby Carters is a leading specialist in the traditional skills of signwriting and fairground art. Find out more about weekend and intensive courses here.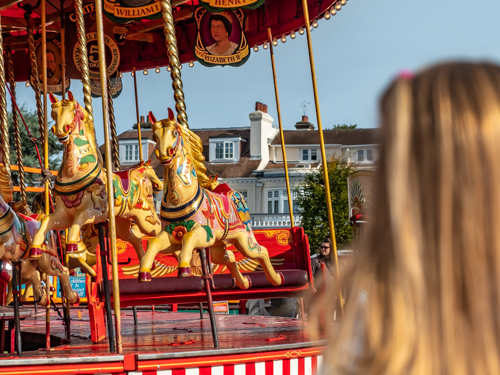 Excited to try out our vintage steam fair rides and attractions? You can find out when Carters Steam Fair is next visiting a location near to you here.