No. 26: Publicity Vehicle
Vehicle Stats
Fleet: NO. 26
Reg: DY10 OEK
Year: 2010
A brief history of the Vehicle
Publicity vehicles have always played a huge part in our fleet of vehicles. They are often the first vehicles to arrive in town as they are used to publicise the fair. They are often driven around by our billing team who are responsible for putting up our posters. Over the years there have been a number of publicity vehicles ranging from a Morris Minor to a Ford P100 pick up. Our publicity vehicles are always highly decorated and often adorned with a galloping horse to attract attention.
During the Winter season the Carter team use their specialist skills to restore their rides and attractions back to their former glory. If you'd like support with a restoration project of your own, please get in touch.
Fairground owner Joby Carters is a leading specialist in the traditional skills of signwriting and fairground art. Find out more about weekend and intensive courses here.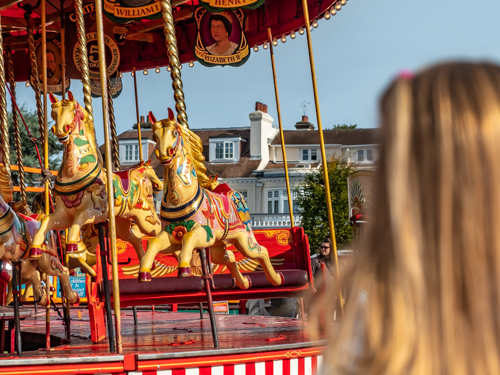 Excited to try out our vintage steam fair rides and attractions? You can find out when Carters Steam Fair is next visiting a location near to you here.