Vehicle Stats
Fleet: NO. 22
Name: BERTHA
Reg: YJ03 THU
Year: 2003
A brief history of the Vehicle
Affectionately named Big Bertha this Foden Alpha is used to haul Carters Lightening Skid, bought in 2017 from Mr. R. Millband who had racked it out to travel a Twist; it has now be specially adapted and permanently modified to travel our skid ride. It has a special loading bay and framework that packs the floor plates and floor stretchers of the skid ride. This lorry also houses a generator to power the hydraulics during build up and the ride during opening.
During the Winter season the Carter team use their specialist skills to restore their rides and attractions back to their former glory. If you'd like support with a restoration project of your own, please get in touch.
Fairground owner Joby Carters is a leading specialist in the traditional skills of signwriting and fairground art. Find out more about weekend and intensive courses here.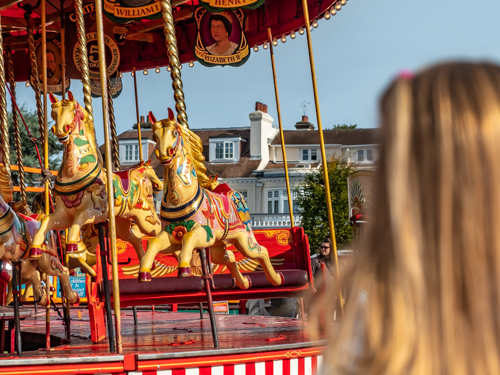 Excited to try out our vintage steam fair rides and attractions? You can find out when Carters Steam Fair is next visiting a location near to you here.