Vehicle Stats
Fleet: NO. 9
Name: THE WANDERER
Reg: WTC 210M
Year: 1973
A brief history of the Vehicle
No.9 in our fleet was originally a Fowler showman's engine. The engine wasn't used very often, so the decision was made to sell it.
Its place in the fleet was taken by this handsome Atkinson, No.9, which tows the Dodgems. This lorry had originally served for Gaskell Bros, gravel and sand merchants, near Wigan in Lancashire, and when we bought it it was still in its Gaskells livery.
During the Winter season the Carter team use their specialist skills to restore their rides and attractions back to their former glory. If you'd like support with a restoration project of your own, please get in touch.
Fairground owner Joby Carters is a leading specialist in the traditional skills of signwriting and fairground art. Find out more about weekend and intensive courses here.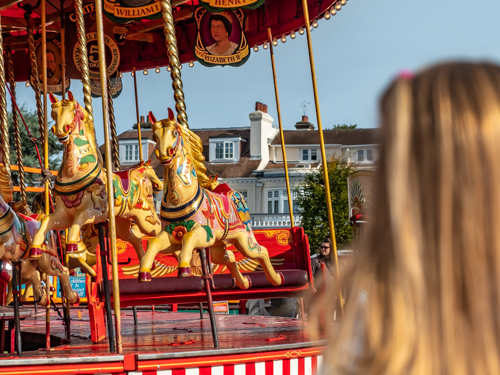 Excited to try out our vintage steam fair rides and attractions? You can find out when Carters Steam Fair is next visiting a location near to you here.