Put your penny in the slot – games of luck and skill for all ages.
Vintage penny-in-the-slot and end of the pier machines have always been a hugely popular element to Carters Steam Fair.
The Penny Arcade offers a selection of these fantastic devices for you to play – will you win?
Want to know more about arcade machines? Buy the book here.
Who can play, and what does it cost?
The Arcade is suitable for all ages. The machines run with old pennies – it costs 1 token for 1 old penny, or 4 tokens for 8 old pennies.
At selected locations you can join Joby Carter for a short guided tour about the history of our rides and fairground art through the decades. Book tickets here.
Check out our learning section for fun activities to do with the kids before and after your visit.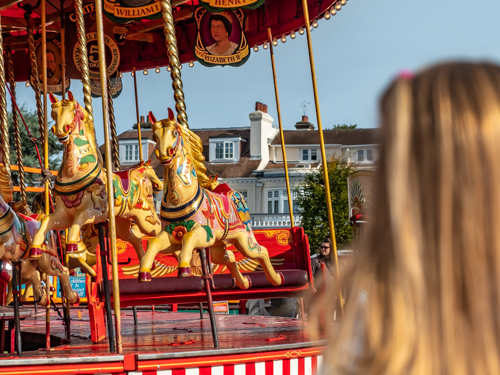 Excited to try out our vintage steam fair rides and attractions? Find out when Carters Steam fair is next visiting a location near you.